Day trips from Funchal
Funchal is a great destination for a holiday to Madeira, which offers all the expected facilities of a major city while providing a welcoming and traditional atmosphere. All of the major attractions of Funchal can be easily seen in a couple of days but the capital's location and good public transport allows for numerous excellent day trips.
This guide will detail the better and most popular day trips from Funchal. Just to note Monte is an enjoyable district just outside Funchal but due to its close proximity it is usually included in a tour of Funchal and is not consider as a day trip or excursion.
Related articles: Introduction to Madeira – Madeira top 10 - 1 week in Madeira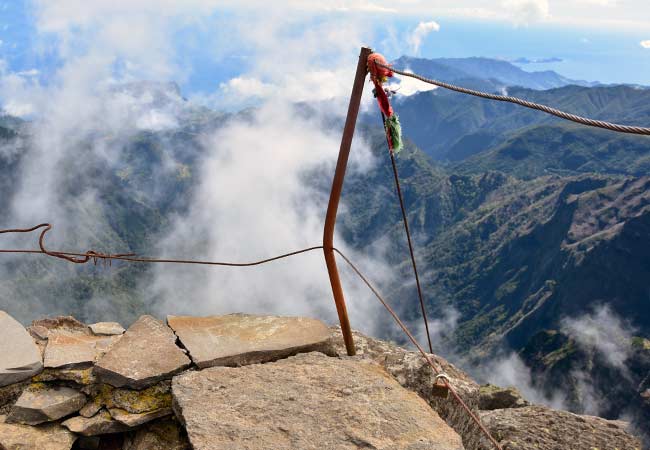 The stunning mountains of Madeira
Into the Mountains
Pico do Arieiro is the third highest peak of Madeira and with the construction of a major NATO radar installation at the summit the area has unexpectedly good roads that are easily accessible from Funchal.
The summit of around 1,800 meters provides wonderful views over the interior and on certain days is above the cloud line which is a truly magical experience. For the very active there is a challenging hiking route which leads to the Pico Ruivo highest point of Madeira at 1,830m.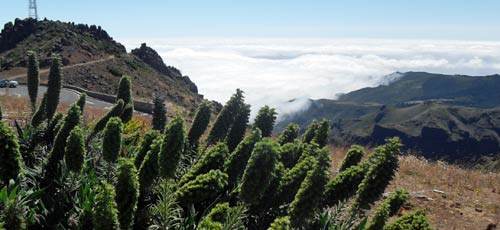 There are challenging hiking routes in the mountains
The Hidden Valley of Curral das Freiras
During a particular savage 16th century pirate raid on the island a convent of nuns fled the capital to hide in the most inaccessible and remote area of Madeira, the Curral das Freiras. Today there is a major road connecting to Funchal but the deep natural depression is still a stunning sight.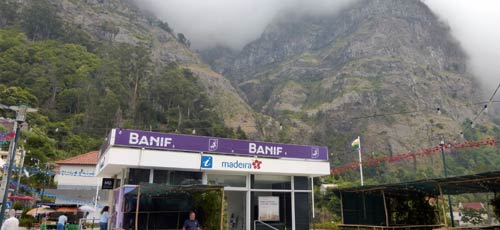 The Curral das Freiras is surrounded by massive mountains
At the base of the massive cauldron shaped valley is the small village which was established by the nuns and the ancient mule route is a popular hiking trail. The region is famed for its chestnuts which are used to make delicious cakes.
The skywalk of Cabo Girao
The cliffs of the Cabo Girao are some of the world's highest, with a near vertical drop of 590 meters and what better tourist attraction could there be than a glass bottomed sky walk which extends out over this nauseating height.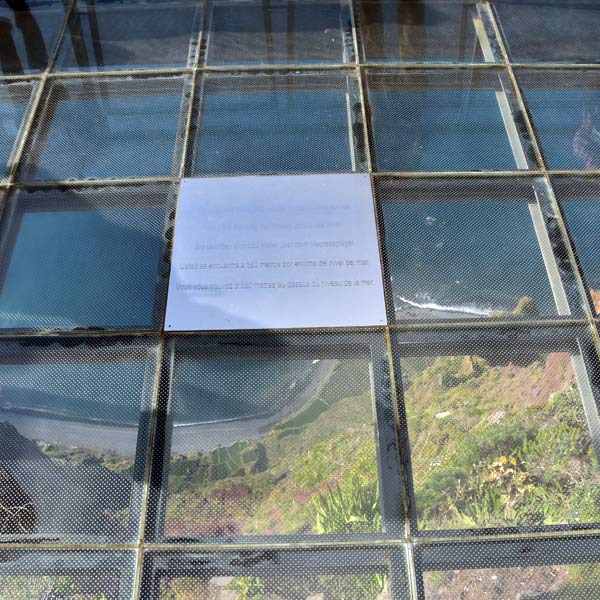 The glass floor of the sykwalk, only for the brave
At the base of the cliffs are terrace vineyards which once were only accessible by boat. The cliffs are often combined with a visit to the pretty fishing town of Camara de Lobos.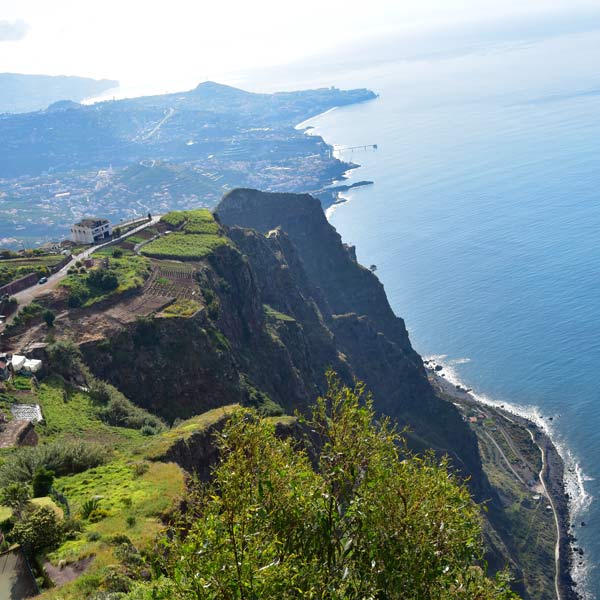 The stunning view from Cabo Girao