How about: Why Madeira? > 1 Week itineraries > Funchal 1 day > Porto Moniz > Best Beach > Porto Santo
Funchal Madeira Weather
The following weather charts display the average weather conditions for Funchal, Madeira. The first chart shows an overview of the weather, the second indicates the amount of rain, the third displays the average temperature and the fourth predicts the average hours of sun. Funchal is generally drier and warmer than the northern side of Madeira.
Average Weather for Funchal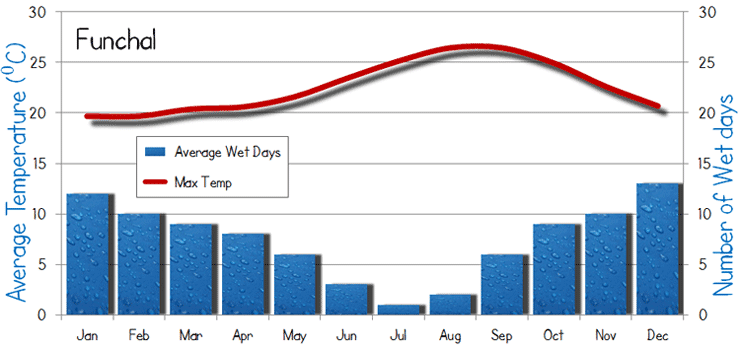 The average weather conditions for Funchal
For a destination Funchal has almost perfect weather all year round. Winters are warm with minimal rain and summers are pleasantly hot and dry. This means that the island is suitable to visit almost all year round but there is always the chance of some rain in the mountains outside of the summer months.
Funchal Rainfall and Number of Wet days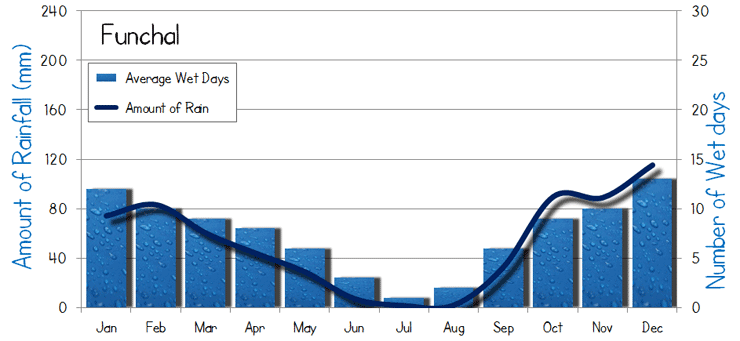 The average weather conditions for Funchal
Funchal has generally the driest weather of Madeira as the high peaks protect the capital from the moisture laden winds from the north but it can rain at almost any time from September through to May. The height of the tourist season is July and august and these are the driest months.
Average Temperature for Funchal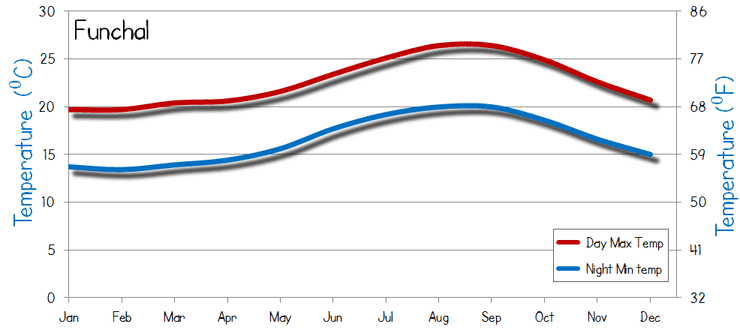 Funchal average temperature
The temperature hardly varies from the summer to the winter. During the summer the close proximity of the ocean ensures temperatures never become unbearable while in the winters the weather is pleasantly warm and ideal for exploring the island.
Funchal Hours of Sun and Sunshine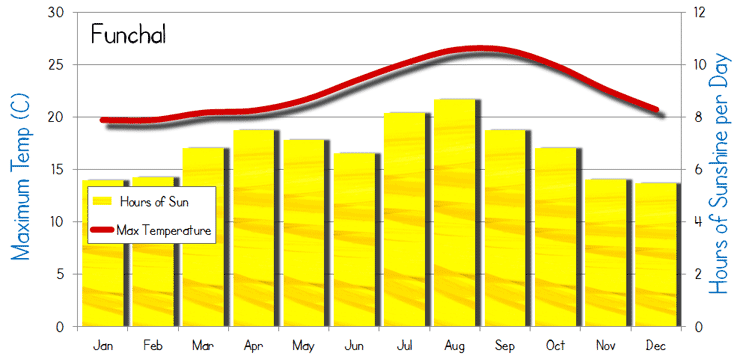 The average sunshine and hours of sun for Funchal