How Long to Stay in Evora Portugal?
Evora is a delightful and traditional Portuguese city that makes for a great tourist destination. Contained within the ancient city walls is an abundance of fine tourist attractions that reflect the historical importance of Evora. Visitors with a rental car will discover that Evora makes for an ideal base from which to explore the central Alentejo region.
This guide will provide guidance on how many days and nights to spend in Evora. It should be noted that most of Evora's tourist attractions and museums are closed on Mondays and the day is best used as a traveling day.
Related articles: Introduction to Evora
How Many Nights and Days in Evora
The answer depends if you have your own transport or are reliant on public transport. Those tourists who travel by the inexpensive coach or rail services should plan to spend two nights in Evora. This provides one full day and two half days (one on day of arrival and one on day of departure).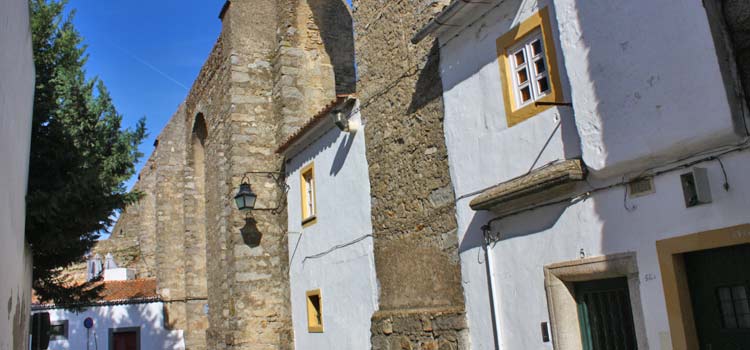 The arches of the aqueduct as they enter Evora
If you hire a rental car it is advisable to spend longer in Evora, one or two nights extra. This gives a chance to explore the surrounding countryside and the town of Estremoz (40km). The maximum number of nights advised for a stay in Evora is 4-5 nights, by then most tourists should have seen and experienced most activities of Evora and be ready to move on to their next destination.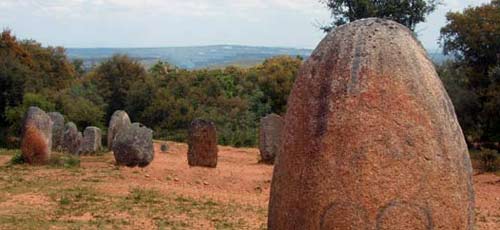 The Almendres Cromlech standing stones
The public transport between Evora and Lisbon is excellent but the bus services around Evora and the surrounding towns and villages is poor making it very difficult for day trips from Evora. For those tourists on a very short trip can get a taste for the beautiful town of Evora in a single day, but Evora is designed to be explored slowly to discover it's hidden charms.
Discover more of central Portugal with our guides